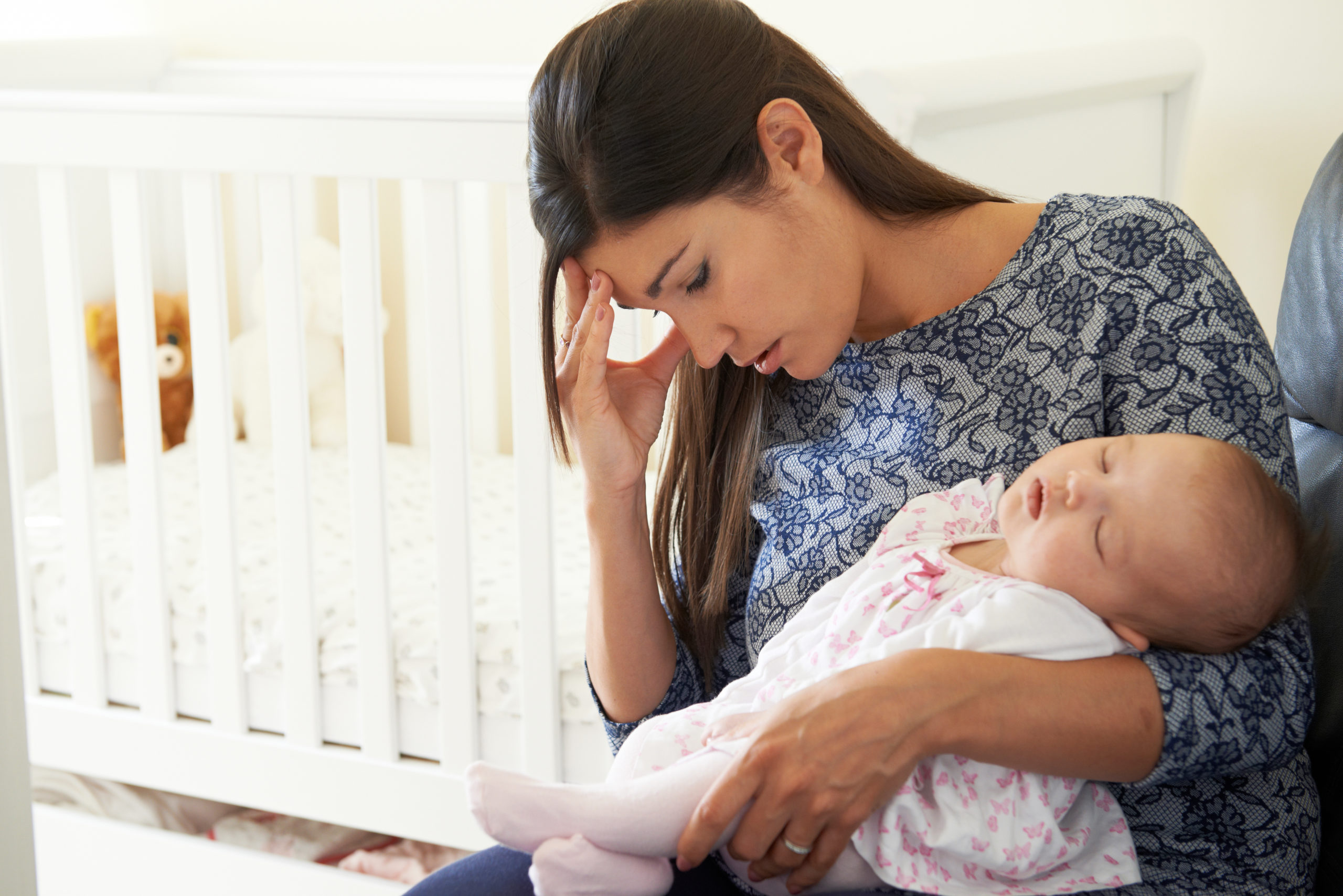 Overtiredness is something that most of us will experience in our lifetime. We can become overtired for a number of reasons, such as lack of sleep, over-stimulation, illness…
This often happens in childhood, when a child refuses to fall asleep and overtiredness eventually sets in, making it even more difficult to sleep. But what impact can this have and what can we do to prevent it?
What is overtiredness?
This can occur after a single day of insufficient sleep or the fatigue can be chronic, as people have not slept enough for a long period of time. It can also be described as sleep deprivation. Some people are affected more than others – some may go several days before they feel the effects, while others will be affected quite quickly.
Excessive fatigue is accompanied by a range of symptoms, including a lack of clarity of mind, mood swings, irritability, aggression, restlessness, and so on.
In children, the symptoms may be less obvious than in adults, as children tend to need more sleep each day. Simply missing a nap or going to bed later than usual can lead to excessive tiredness as well as sleep deprivation due to night-time awakenings. Adults can easily express what they are feeling, whereas children find it harder to communicate, so it is important to know the signs and to monitor them.
The problem with overtiredness is that once you are overtired, it can be incredibly difficult to fall asleep – and even if you do fall asleep, it can be difficult to stay asleep for the full duration.
What effects can lack of sleep have on children?
Studies have shown that lack of sleep can have terrible effects on children. These include a poor immune system, stunted growth and potential overweight compared to children who do not suffer from sleep deprivation. Sleep loss leads to increased levels of ghrelin and decreased levels of leptin, which can lead to overeating. It can also increase the risk of depression later in life, misdiagnosis of ADHD and other disorders and much more.
You may also notice that children with excessive fatigue have difficulty controlling their emotions and concentrating. Have you ever noticed that when a child is overtired, he or she can throw a big tantrum, seemingly over nothing? They can also be very irritable.
How common is overtiredness?
It is actually a very common sleep problem in children. Many sleep professionals say that most of their work is related to overtired children. The cycle can be incredibly difficult to break – it becomes a vicious circle of difficulty falling asleep and staying asleep, which means the child becomes even more tired.
This is also a big problem for adults, for various reasons, such as overstimulation from spending a lot of time on their phone or watching TV. Adults find it very difficult to switch off, sometimes even more so than children.
How much sleep should children get in early childhood?
WHO guidelines provide recommendations on how much of a 24-hour day a child under 5 should spend being physically active or sleeping for their health and well-being.
The recommendation for infants under one year of age is to sleep between 14 and 17 hours between 0 and 3 months and between 12 and 16 hours between 4 and 11 months. Children aged 1 to 2 years should get 11 to 14 hours of good quality sleep and children aged 3 to 4 years should get 10 to 13 hours of sleep.
How to help a child overcome fatigue?
It may seem like an impossible task to help a child overcome fatigue, but there are some ways to help. It can be difficult to get them ready for bedtime, but it is very important to make sure they are calm beforehand.
Here are some ways to do this:
Avoid stimulating activities before bed – this includes watching TV, spending time on a tablet or games console.
Keep the room quiet and cool.
Avoid having overly stimulating objects in the child's room. Make sure it is cool and quiet and then dark at bedtime.
Have a routine – A bedtime routine is very important. Young children may have a bath, feed, story and bed, while older children may only have a bath and story, but knowing that they have this routine every day can make it easier to fall asleep.
Ease fears – Anxiety is one of the reasons why many children find it hard to go to bed. Trying to help them overcome their fears can certainly help them fall asleep.
If your child is already suffering from fatigue, look for signs of fatigue in your child to determine their ideal sleep schedule and, if they are older, make sure they avoid unnecessary naps to avoid bedtime difficulties
Fatigue can be terrible, but there are ways to overcome it.