The search for a nanny involves several important and necessary steps to make the right choice.
It is a rigorous process. We review applications based on the following elements:
Verification of diplomas and clean criminal record
A thorough review of references, which must be impeccable
An interview and a role-playing exercise
The whole file is given to you before you meet with the candidate.
N.B. All candidates are at least 18 years old.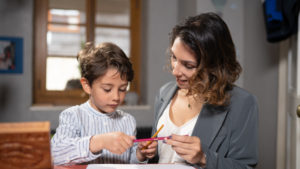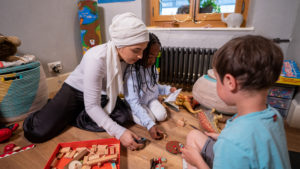 What Families Say
I strongly recommend bee-boo.ch. The staff is very professional and the nannies have been great listeners with us and our 2 year old son. They have always provided us with solutions even for last minute requests.
We have used bee-boo's services and are delighted with our experience. We highly recommend this company. Mrs. Daligault was able to meet our expectations and requests with professionalism and sensitivity. The bee-boo service allowed us to save a lot of time and to find a nanny in line with our criteria. Thank you to Mrs. Daligault for having created this company which saves parents like us in the search - usually very complicated in Geneva - for top nannies! Marion B.
We recently had the chance to use the services of bee-boo in our search for a nanny for our son. Vaïluna was perfect and very attentive from the first contact, was able to identify our expectations and meet our requests with kindness and professionalism. Thanks to her, we now have the ideal nanny to take care of our little one! We can only highly recommend bee-boo!
I called on bee-boo to take care of my 1 year old daughter, who is "energetic" to say the least... Ms. Daligault took the time to identify the right profile and proposed a great person who quickly adapted to our busy family schedule... Zvejdana P.