Are you looking for a childcare position?
If you are looking for a position of responsibility such as childcare in a family, please send us the application form below.
We need the following elements :
Professional diplomas or other certificates (early childhood, first aid training, etc.)
Copies of your work certificates
References
Clean criminal background check
Swiss nationality or valid work permit (we can also take care of the permit application if necessary)
Conditions
Minimum 18 years
Minimum 2-3 years verified experience with children
Process
If your application meets the above requirements, we will contact you. BeeBoo conducts in person interviews as well as reference screening.
Your application will then be presented to a family. If the family wishes to meet you, we will schedule an interview. 
The family is the final decision maker in the recruitment process. Once the family has decided to make an offer, we will help you draw up the employment contract and may negotiate your salary on your behalf, if you wish.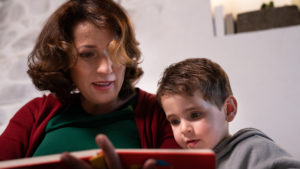 Before your start date, we will help you through certain steps with your new employer. We will cover issues such as payroll, social insurance, applying for a work permit (if necessary), understanding your employment contract and your rights as an employee.
Once the contract is signed, we will contact you periodically during your probationary period to get your feedback on your relationship and functioning with your new work family.